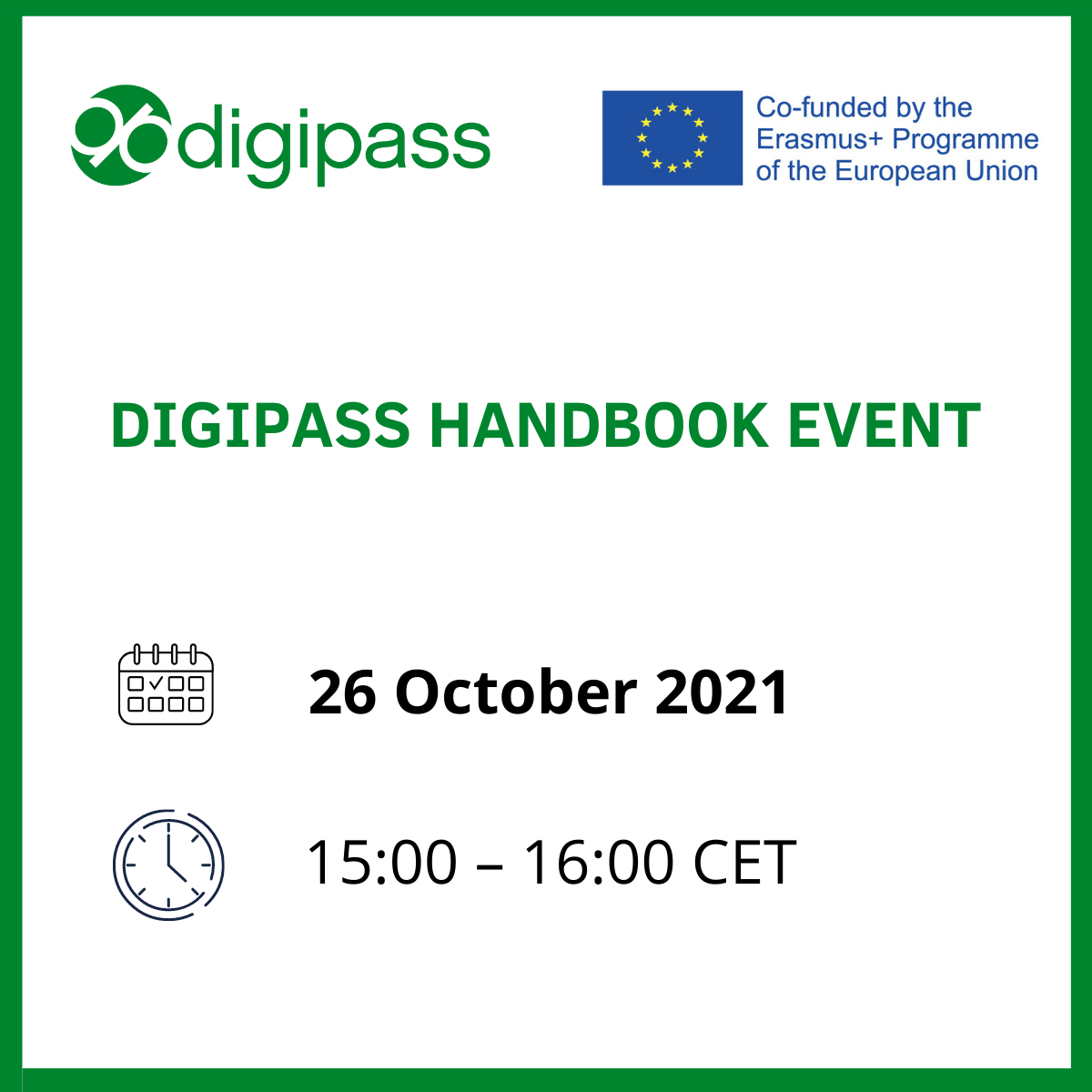 Do you work in or closely with student mobility? Are you curious about what resources are out there to help prepare students for their study/work programme abroad?
 

We would like to extend to you an invitation to discover the DIGIPASS Project which provides tips, tricks, and resources to help study abroad students excel before, during and after their time abroad!
This interactive event will help you learn how the DIGIPASS project is meant to support staff members working in the area of student mobility. You will discover an array of helpful resources including the DIGIPASS Handbook, which will guide you in how to use and integrate these DigiPass Resources at your own institution.
 

   Register

here
Event date: 26 October 2021, 15:00 – 16:00 CET
Location: online (link to be shared after registration)
Programme:
1.

     
Welcome
2.

     
Introduction of the Project
3.

     
Introduction of the Handbook
4.

     
How to Implement DigiPass at your Institution
5.

     
Q&A
 



We look forward to meeting you soon!